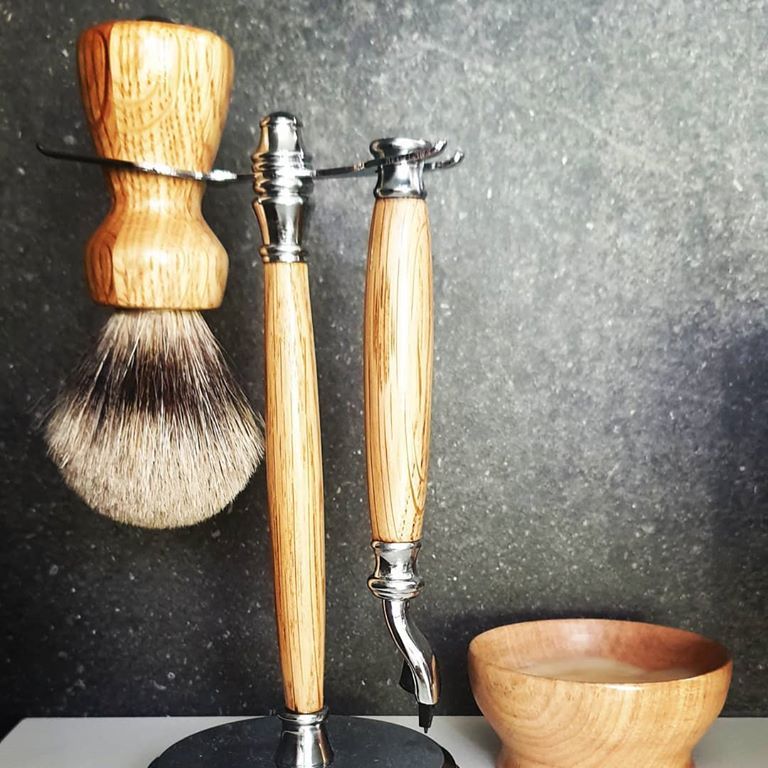 'Gentleman Jack' Shaving Kit & Lather Bowl
Made from a Jack Daniel's Whiskey Barrel
I made the original for my son-in-law Daniel's 40th birthday.  He is a Gentleman Jack bourbon fan so I sourced wood from a Jack Daniel's barrel and turned the razor, brush, and stand pieces from this sweet, smokey smelling timber.  The aroma of bourbon and wood as I turned it was wonderful! The lather bowl is made from Australian white beech, the brush is highest-end silver-tip badger hair, and the razor takes a Gillette Mach 3 blade.  I make these to order, so you can decide on the type of timber, including a wide-range of bourbon barrel woods from Jack Daniels, Jim Beam, Makers Mark, and Wild Turkey, and other Aussie or exotic timbers.  Prices vary depending on the timber and brush type that you choose.  Silver-tip badger hair is expensive, but luxurious.  I can make a lower-cost general badger hair brush, if you want.  Email or call me to discuss your timber, brush, and finish preferences, and we can determine a price.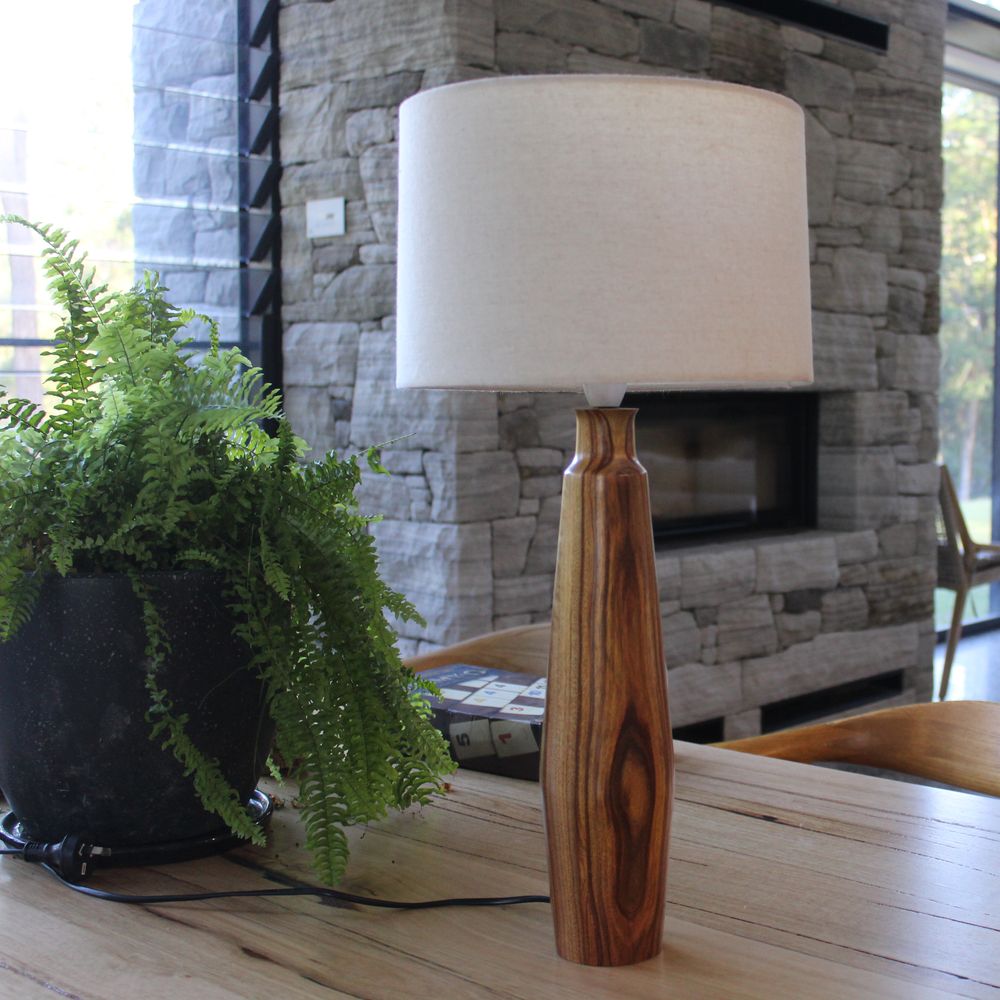 Danish Moderne Style Table Lamp
turned from highly-figured Camphor Laurel
The design of this lamp showcases the exquisite grain patterns of the timber.  Standing 500mm tall, it is finished with Danish Oil and Shellac, then burnished to a high gloss.  It is topped by a genuine vintage linen shade.  More pics can be seen below.  Also available in 60 year old Tassie Mountain Ash which I have just accessed from an old woolshed that was demolished in Walcha, NSW.  Call or email to discuss pricing, timber and shade choices.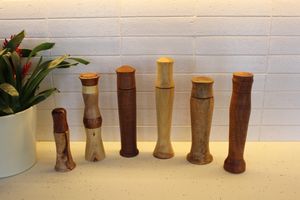 Custom Orders
In the gallery below are  examples of mills, grinders, bowls, platters, table lamps, and art pieces that I have made to order.  Click on the thumbnail for a larger pic.  If you are interested in any of these designs, or you have something else in mind, email me and we can discuss.  
Some examples of previous commissions (click on image to enlarge)